:::::::::: Wedding Seating Charts ::::::::::
Wedding Seating Chart - Old World Style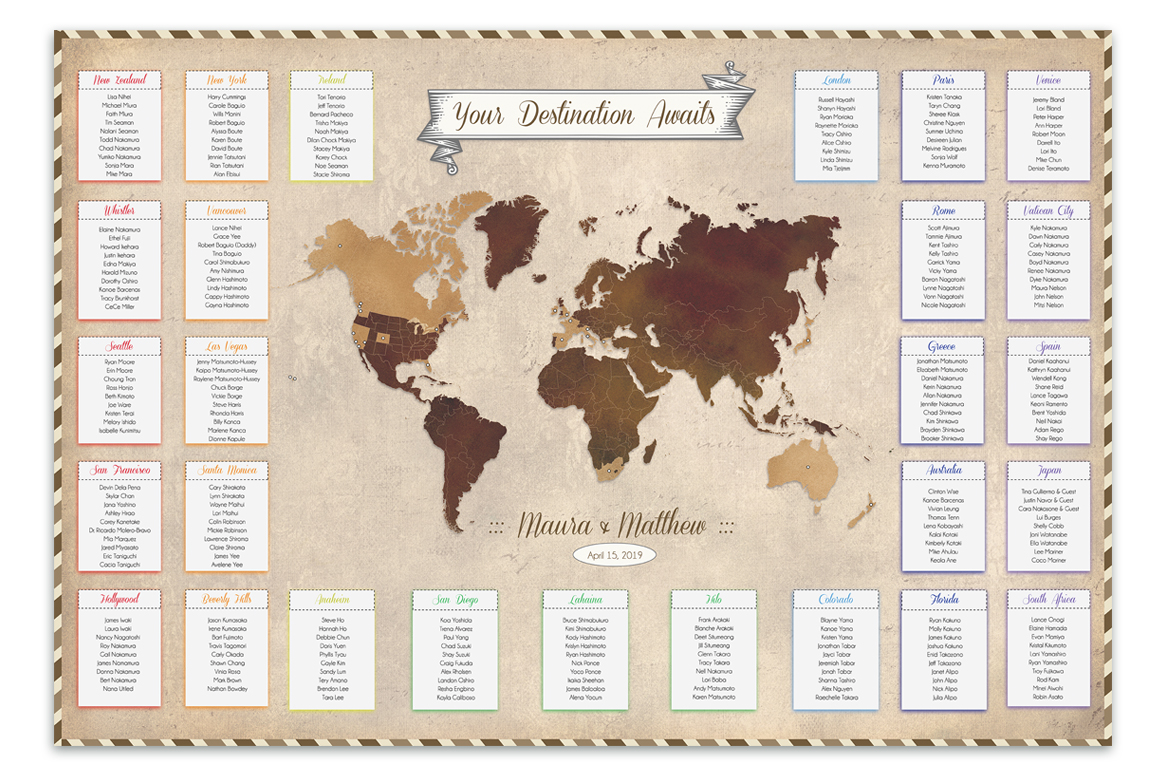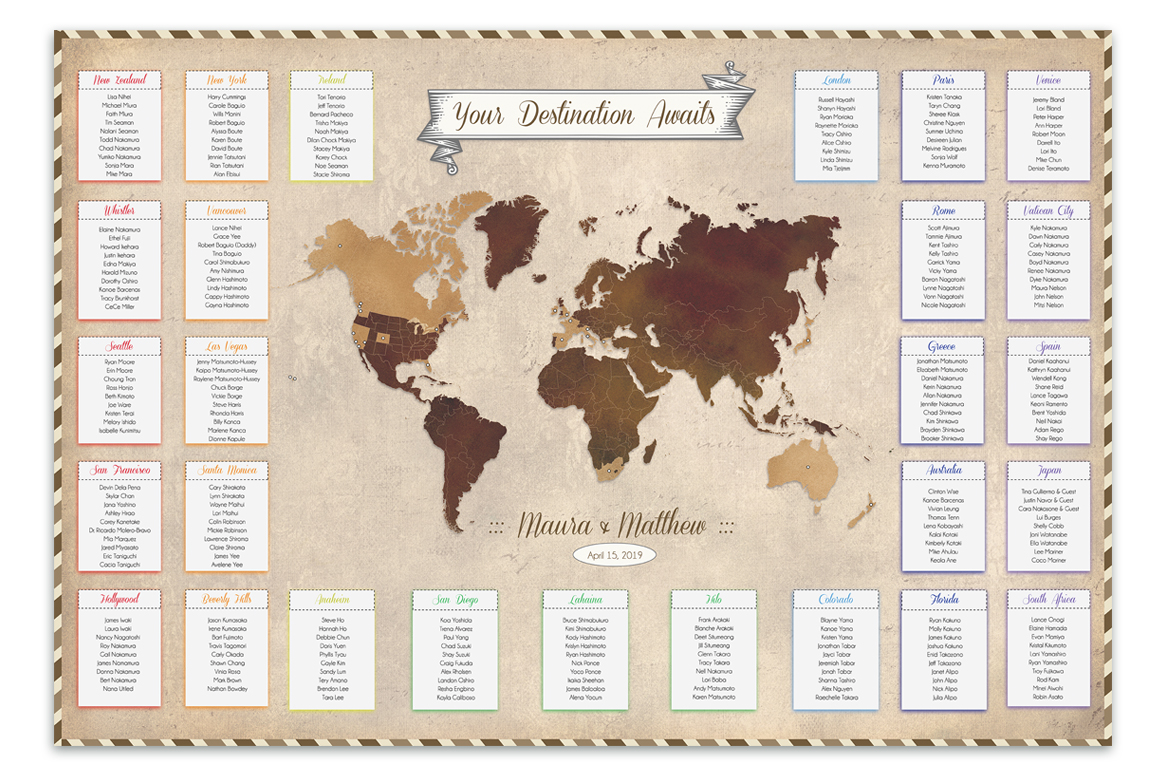 Wedding Seating Chart - Old World Style
This custom seating chart is full of old world charm. Choose to have a full world map, USA map, Europe, individual state(s) or country(ies). Choose your own locations and or cities to highlight. Select from our charts below for color ideas and if you want to change the lettering styles. After adding this item to your cart, you will be prompted to provide the custom information for your design. You may also request to have us use the same colors as our sample for your design.
TO ORDER: Select your seating chart size to fit your guest count from our SIZING CHART below. Select the surface you would like: Fine Art Paper, Premium Canvas or Pearlescent Shimmer Canvas. You will then be taken to the custom form to provide the rest of your custom requests.
Send us your final Guest List. Please provide the names in the SAME order you would like it designed. Specify if you want the names in all caps (ex: THOMAS SMITH) or in this format: (ex: Thomas Smith )
Email the list to: info @ here and there shop .
SIZING CHART for your guest names:
11x14 - holds up to 35 guest names
12x18 - holds up to 60 guest names
16x20 - holds up to 60-100 guest names
18x24 - holds up to 100-150 guest names
20x24 - holds up to 150-175 guest names
20x30 - holds up to 175-225 guest names
24x36 - holds up to 225-300 guest names
30x40 - holds up to 300-375 guest names
36x48 - holds up to 375-450 guest names
40x60- holds up to 450-525 guest names
42x70- holds up to 525-600 guest names
EXTRA LOCATIONS :::::::::: ** Your first 20 locations are included in the map price. After 20 locations, it is $1 for each location after. Add this listing to your checkout if you have over 20 locations to feature: https://www.hereandthereshop.com/add-ons/-extra-locations . Enter the quantity over 20 locations when purchasing this listing. (ex: if you need 35 locations highlighted, purchase a quantity of 15 with this listing )