Choose to Build Your Own Map or purchase one of the templates below for your design.
Need more inspiration? Check out our Guest Book IDEA GALLERY here.
Wedding Guest Book | Floral Boho Style Map |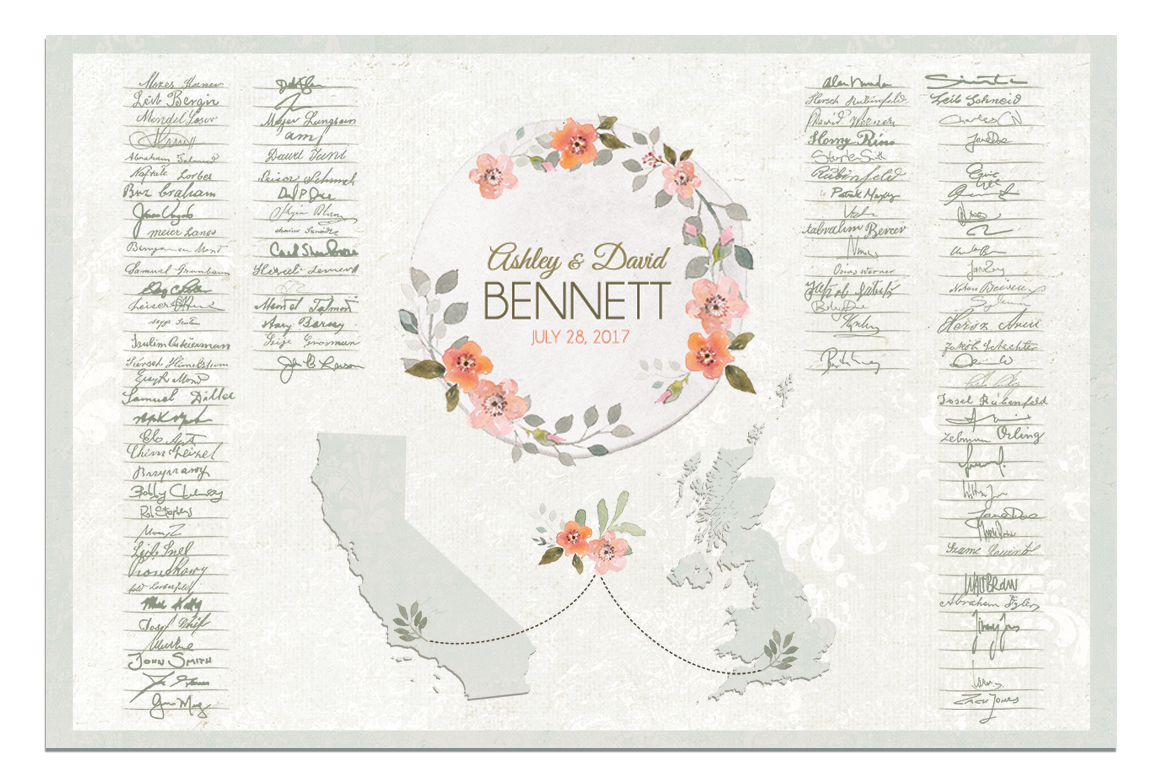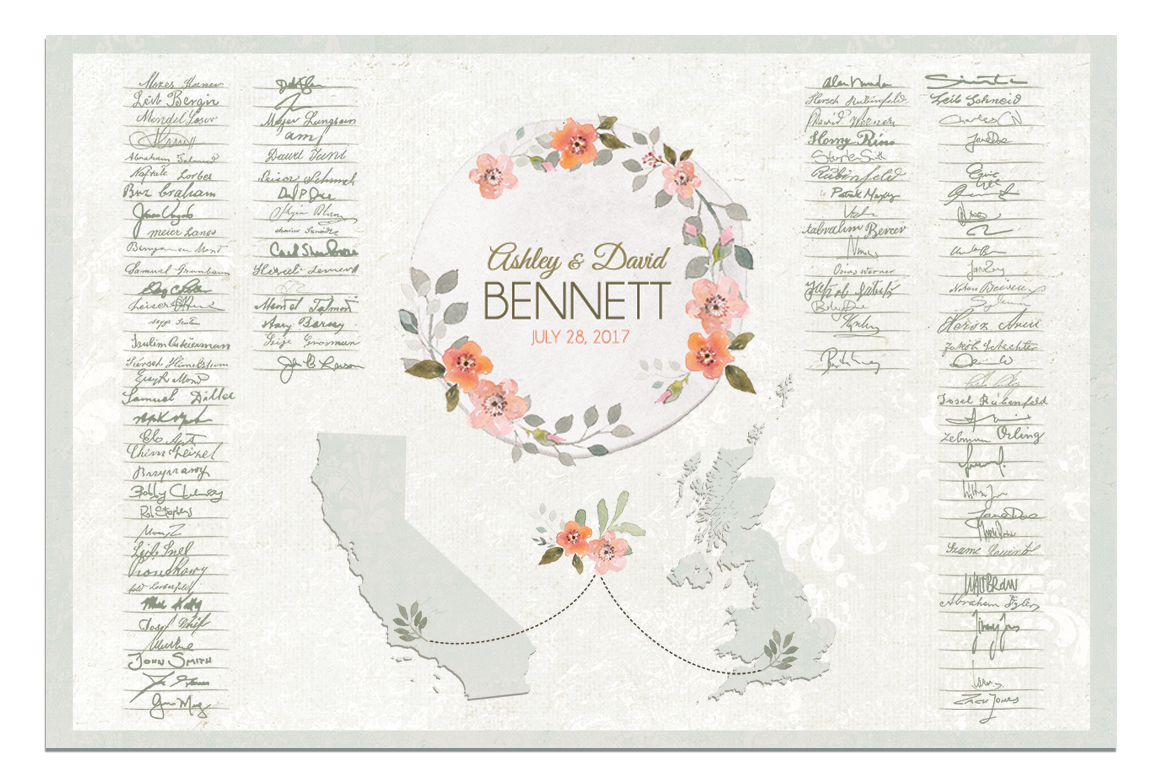 Wedding Guest Book | Floral Boho Style Map |
A beautiful guest book for your beautiful day. This design can be customized to feature any places, such as where the couple is from or where they met. Choose your own colors and to feature individual countries or states, a full world map, USA map or other. This design can come with lines included for your guests to sign or without so they can sign anywhere.
Choose to either have us design your guestbook like the example OR you can choose your own colors, textures/patterns and lettering style from the design charts below. All orders come with an email proof so you can review your design and then request any changes.
TO ORDER: Select your map size to fit your guest count from our SIZING CHART below. Select the surface you would like: Fine Art Paper, Premium Canvas or Pearlescent Shimmer Canvas. For detailed information regarding our surfaces, read our Product Info page. After clicking Purchase, you will be taken to the custom order form to provide the rest of your design information.
EXTRA GOODIES: Make sure to visit our Extra Add Ons shop page to purchase extra features, such as Metallic Gold accents, frames, custom drawn illustrated icons and more...
SIZING CHART for your guest count:::::::: (Psst.....The larger you go, the more your guests will be able to write longer notes/wishes rather than just their signature.)
11x14 - holds up to 35 guest signatures
12x18 - holds up to 60 guest signatures
16x20 - holds up to 60-100 guest signatures
18x24 - holds up to 100-150 guest signatures
20x24 - holds up to 150-175 guest signatures
20x30 - holds up to 175-225 guest signatures
24x36 - holds up to 225-300 guest signatures
30x40 - holds up to 300-375 guest signatures
36x48 - holds up to 375-450 guest signatures
40x60- holds up to 450-525 guest signatures
42x70- holds up to 525-600 guest signatures
Floral images ©2016 Lisa Glanz
CUSTOM ORDERS: Will receive an email proof of your design, after you order. At that time you can request any changes until your design is perfect. Once you approve your design, it will be shipped out in 24-48 hours.
Interested in purchasing a frame? Check out our FRAME OPTIONS here.